The Non Conformance Report App is a powerful tool that makes it easy to create an NCR and Corrective Action with just a few clicks. The system is setup to automatically pull in the requested data from all of the Simpletrak Apps. The final reports are clear and concise and the custom search piece is a quick way to find past reports.
Creating an NCR can be done with a few clicks. Every NCR code is connected to each other so you pick what codes you want to see, which makes creating an NCR quick and painless.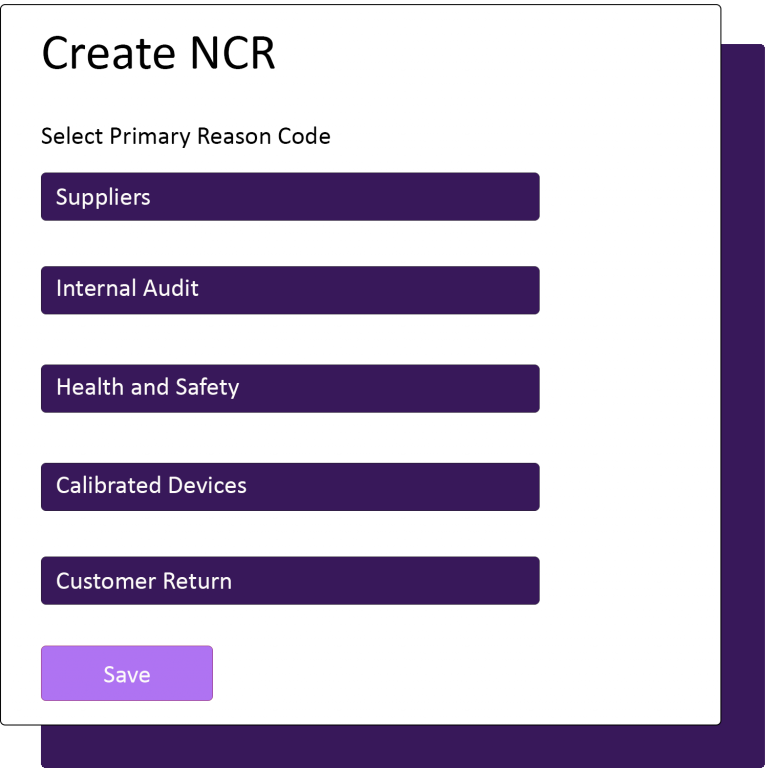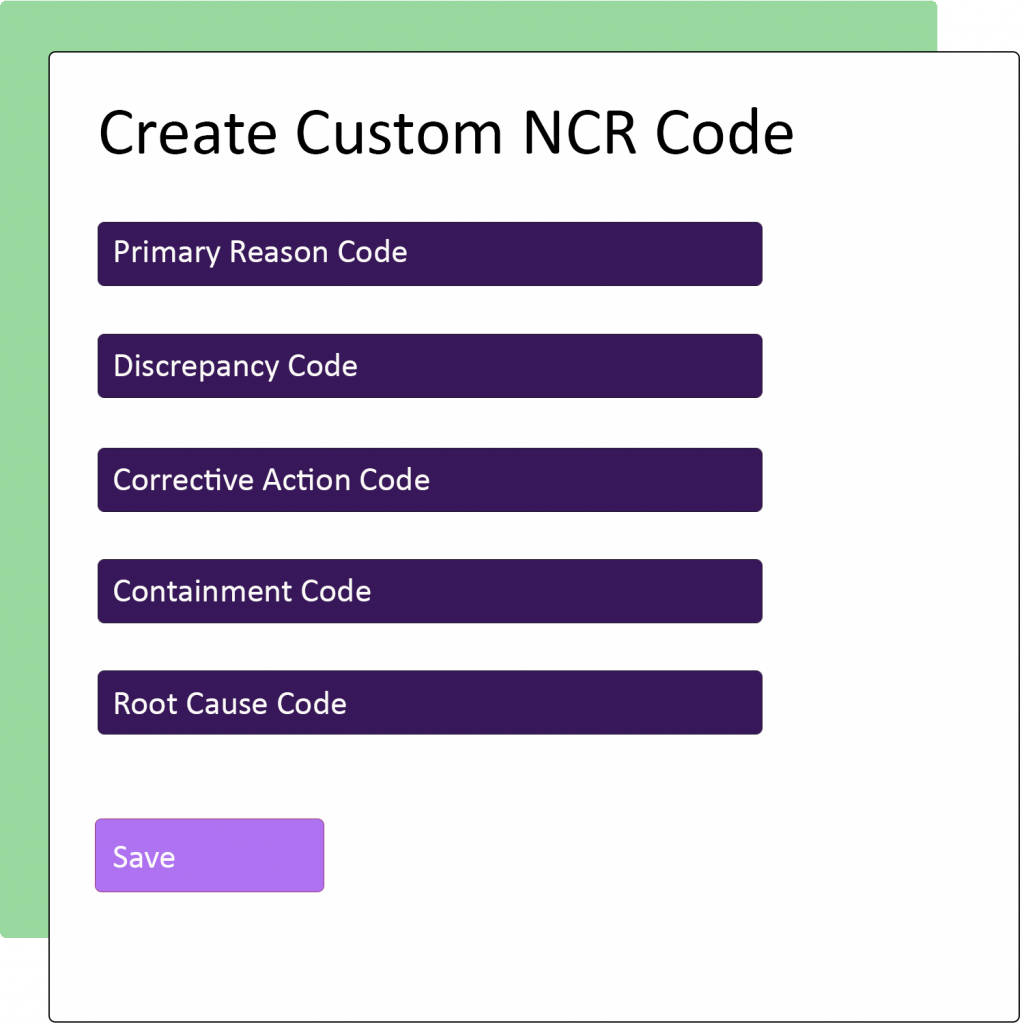 Create any type of code you want:
✓

 Discrepancies


✓ 

Root Causes, Five Why


✓ 

Correction Actions
You can customize your search tool to search the data that you want.  This makes finding what you need a lot faster.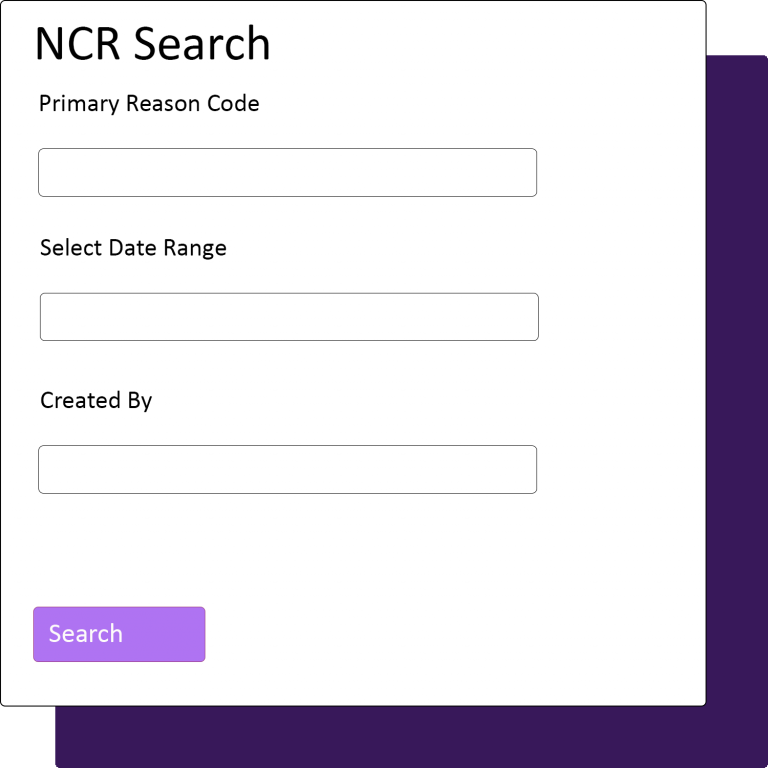 See all your investigation data in one Simpleview. With this view you can quickly see:
✓

Open NCRs


✓

 Open Corrective Actions


✓

 Past Due NCRs

 
Monitor your NCR process with real time dashboards and KPI tools. You will know if your NCRs are past due and you can quickly access your NCR to complete it. Generate reports to analyze your data and prevent patterns from occurring.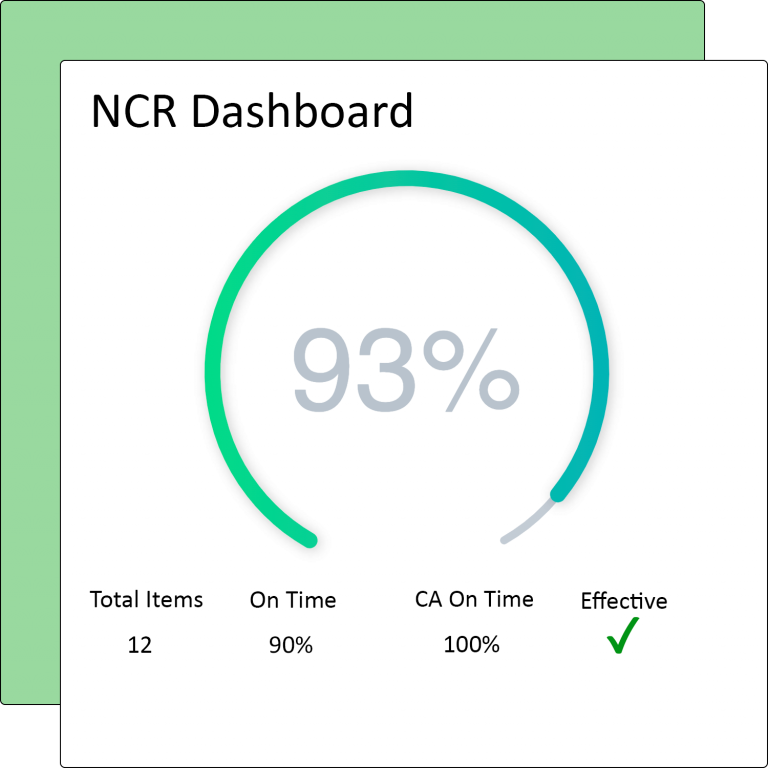 Get Simpletrak today and be up and running within minutes of signing up.
Once you answer a few questions from our setup wizard,
Simpletrak will create a fully functioning system for you with a document package already created for your business.