Simpletrak's Incident Report provides a process in which an incident can be corrected in order to prevent similar incidents from occurring in the future. Simpletrak will document these incidents which will allow your organization to track patterns, notice trends, and discover anomalies.
See how the Incident Report works
Create shift, location, topic, and injury level codes so when it comes time to create an incident report, you can stay consistent with your data and be finished it just a few clicks.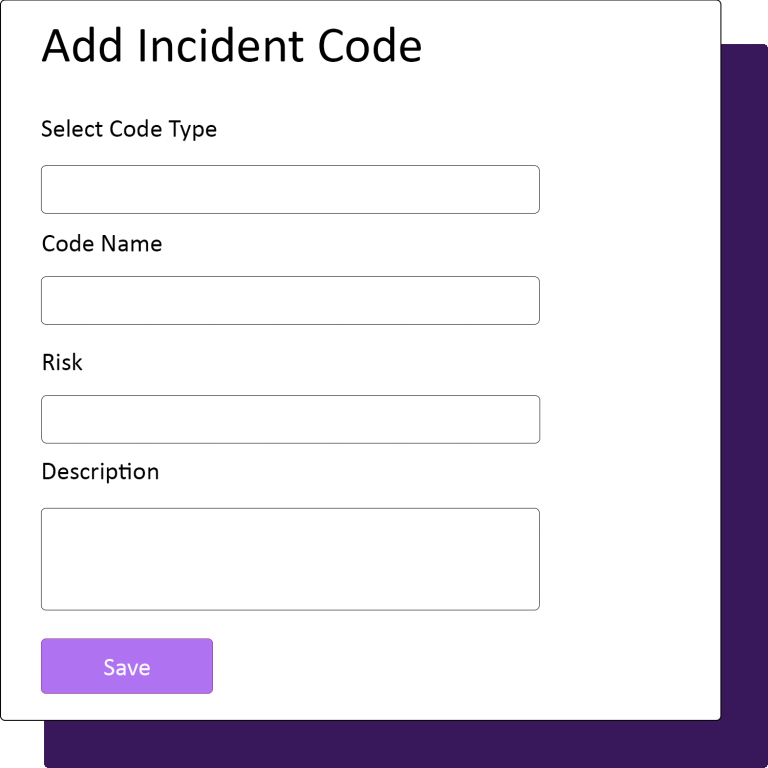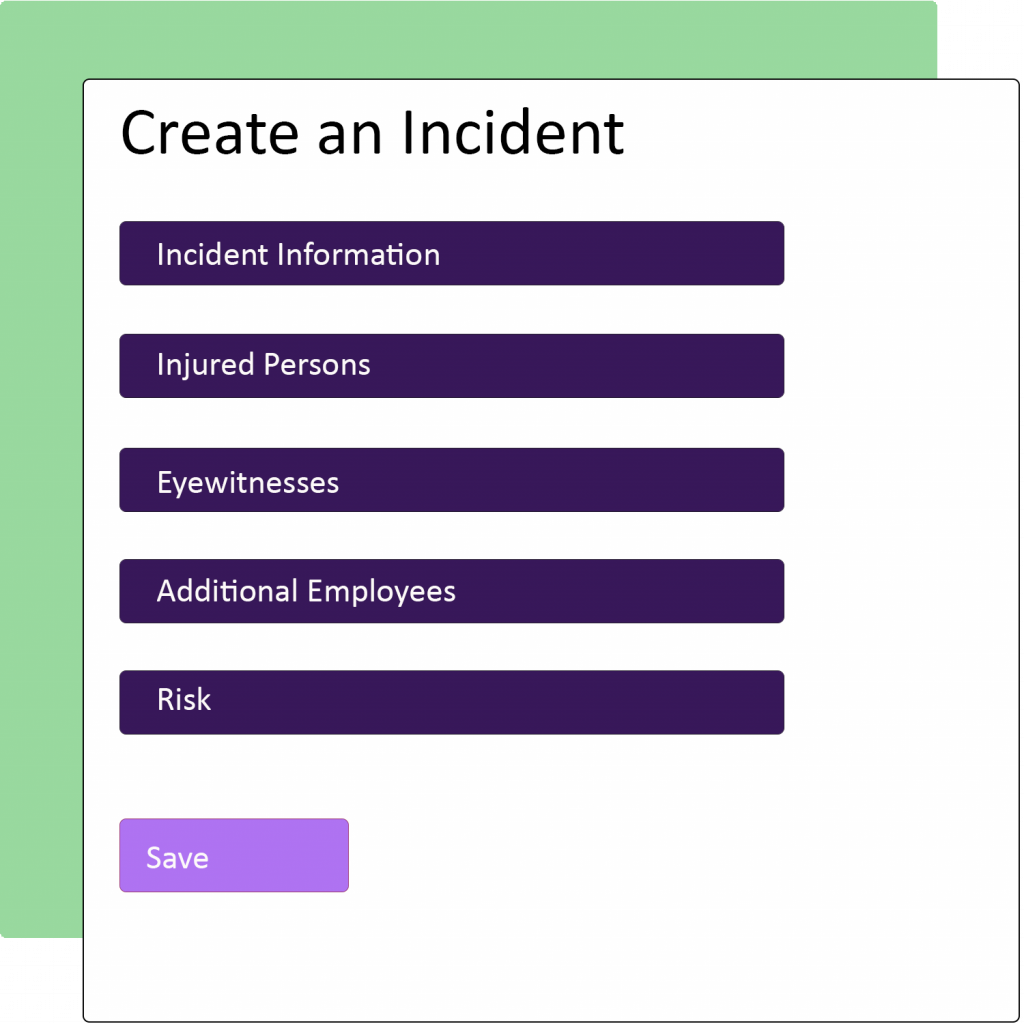 The Incident Report interview process makes capturing the right data simple. Walk through each step of the incident so you can have the peace of mind that no detail was missed. Simpletrak will give you the tools to help prevent the incident from happening again.
The Incident Report module will create a detailed Risk Report made for your company to distinguish problem areas and shine light on processes that need fixing.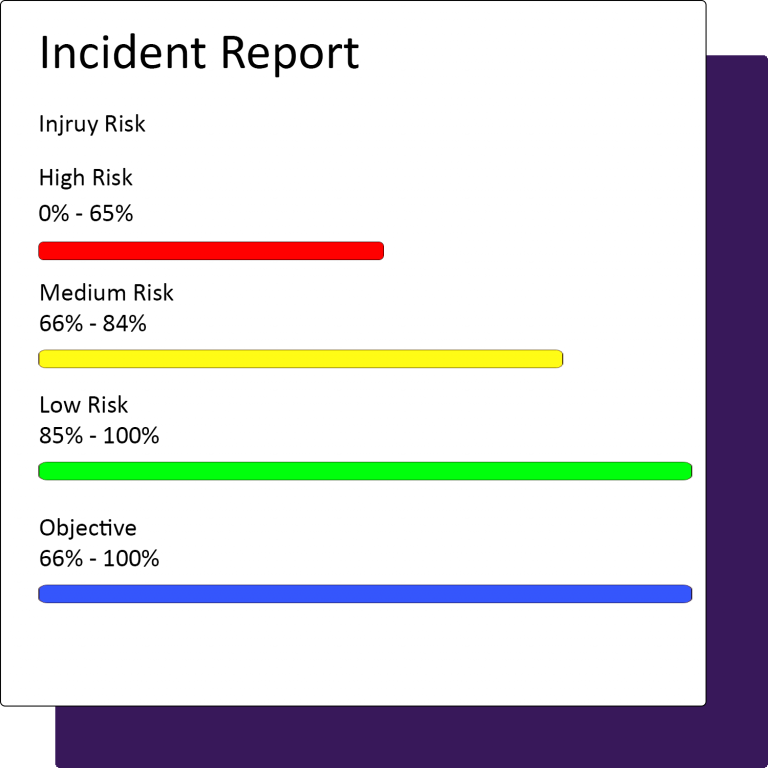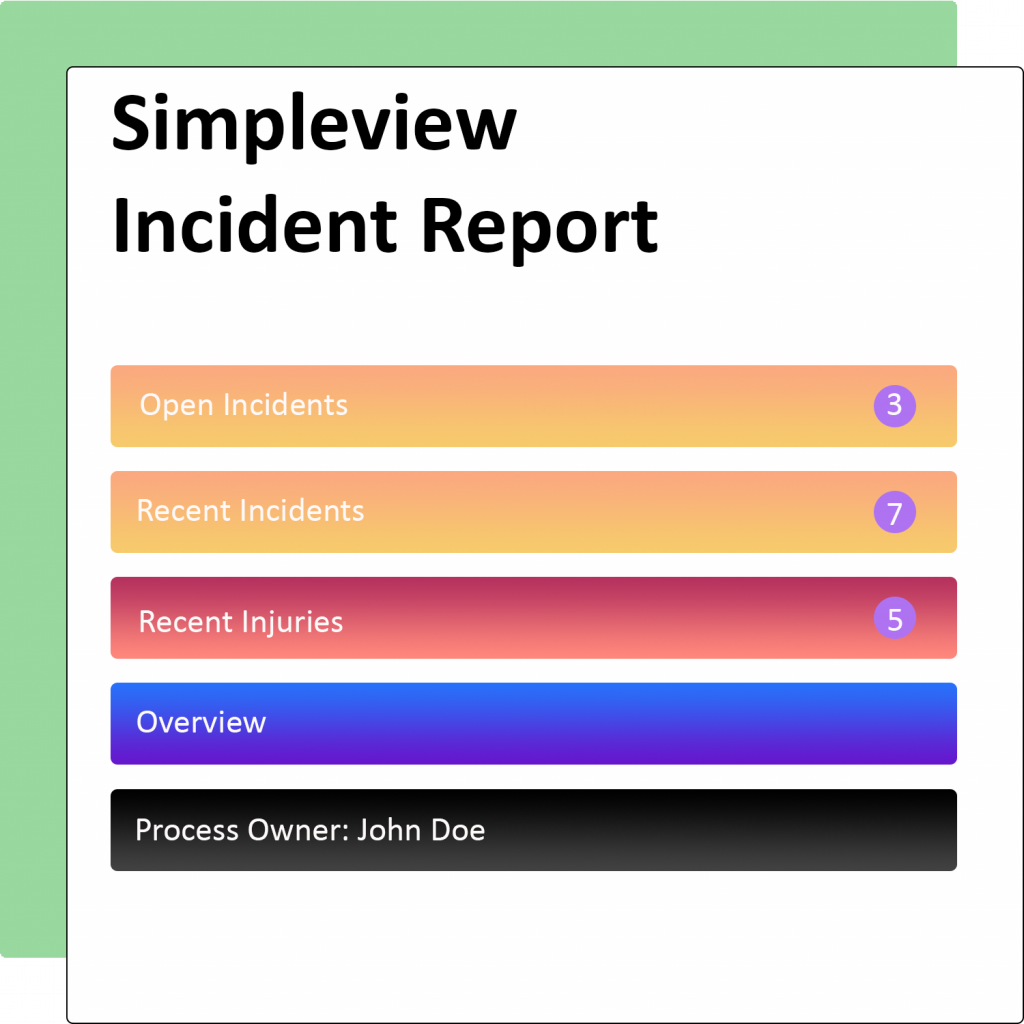 With the Incident Report Simpleview you can quickly see:
✓

 Open incidents 


✓

 Recent Incidents


✓

 Total Injuries


✓

 Total incidents


✓

 Risks identified  
Frequently Asked Questions
Get Simpletrak today and be up and running within minutes of signing up.
Once you answer a few questions from our setup wizard,
Simpletrak will create a fully functioning system for you with a document package already created for your business.